Here are a few of the reviews we've received from among the 50,000 people using the Amazing Bible Timeline Poster. These are in addition to the ones on our main Bible & World History Timeline page.
Have you ever wondered what was happening in the rest of the world at the time of Moses or maybe David? Have you ever thought about the fact that the Bible is not written in chronological order? Do you know which came first – Ruth or Esther? What about Noah or Abraham? David or Solomon?Learning the order in which things took place is very important. Finding out what was happening in world history in relation to the events that are recorded in the Bible is equally important. The easiest way to learn this and commit these things to memory is by having some sort of visual aid to put all the events into perspective.How big is this timeline? BIG! I've received mine and am looking for a place of honor to hang it in our dining room/schoolroom. It will be so nice to have it in easy access, so we don't always have to look things up in a book or on the internet.
The author of Teach To Change Lives, Glenn Brooke, made and posted a video of his Amazing Bible Timeline Review on YouTube.
We think it's great since he includes pros and cons. We especially like when he uses his foot to give you an idea of the size. Glenn also posted an Amazing Bible Timeline review on his excellent blog about Teaching to Change Lives.
Watch the video here ->
Just a few of Glenn's Comments:
Fabulous reference tool, incredible detail. I highly recommend it.
Mary Grace writes about our Chart on her blog Books and Bairns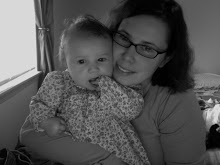 Dear Amazing Bible World History Timeline,
Where have you been my whole life? Do you have any idea how much I needed you while I was attempting to piece together some form of cohesive flow from the terrible mish-mash of historical highlights I was force-fed as a student? I'll try not to be angry, but the truth is, I feel like you were holding out on me. There was really no reason for me to re-educate myself as an adult; the information was out there. And with you, it's just so accessible!
Read more of this review from Mary Grace ->
Pule Langa writes:
The chart is great. It is an awesome tool to have in the house, it will stir up some interesting conversation when some skeptic friends visit over the weekends. It shows interesting things like Buddha, Daniel & Ezekiel lived around the same time.
A. M. (would you just use my initials, please):
We are really pleased with the Timeline. We can't seem to keep our hands off it. We roll it up and put it away…. then one of us goes back and pulls it out again!
Have a great day!
We loved reading this message from Geoff:
Good morning Margaret,
Blue skies, gentle breeze just ruffling the sea – a nice early spring day – although here on the East Coast it can change and blow in some very cold air from Scandinavia! It was very pleasant to stroll along the beach – dogs throwing seaweed about (hopefully they won't throw it up on the carpet) and great to be retired!

And to my joy, the postman had delivered the Timeline – many thanks indeed.

That's the good news. My wife veronica has a lace-making class here this morning, a dozen or so ladies of a certain age doing exquisite things – and mostly taking the opportunity to talk to 'people', some, I think, rarely go out and meet anyone.

Me? I'm chief tea/coffee maker, agony aunt and confessor, sometimes get trapped in the kitchen and hear stories that would make your toes curl – I probably know more about their sheltered lives than their doctor, or priest!!

The bad news? The Timeline is laid out, with all thoughts of lace and gossip forgotten as they study it with great interest – I might have a job to get it back before the end of the day.

May God go with you

Geoff
And this one from Deb Bolton, who uses the Timeline in her classroom:
I teach a lesson FOR college, career and young parents. Just the age group I teach- 18-35 year olds, a very small, but mixed group. We are studying God's will and timing back then AND NOW (how it relates to OUR relationship with God TODAY, in our daily lives).

Last Sunday, I had them help me hang the Timeline on the wall in our class (I kept the other one I ordered at home FOR ME!) At first they were pulled in by the colors, "what do they mean?".

They figured the timeline out very quickly and easily. The more they looked and compared with each other, the more they were pulled in to wanting to look for more. They quickly recognized names of people they have heard of most all of their lives, and were amazed at how they related to history and each other (who is related to whom and how).
Here's one from Richard Hoover:
I am a 71 year old male who has been a Christian for 43 years, and I recently purchased the Bible Timeline for myself, my wife, and an 8 year old grandson who reads his Bible everyday. He is very interested in the Old Testament, and often asks questions like who came before who, and when did this or that happen. The Bible Timeline is an incredible study tool, at a bargain price, and the extra documents you have sent are very useful. I promise to tell every Christian I know about this tool.
We hope you love our products, and remember, they are covered by our guarantee!

Our Guarantee
We want you, our customer, to be 100% satisfied. Call us toll free at 877-966-7300.
What if you just don't like it or it just doesn't fit your needs. Mail it back within 60 days in new condition and we'll refund your purchase price. The risk is on us. Please see our terms and conditions for full detail.